This is a song that was a very long time, and a very short time in the making. For the longest time - maybe a year? - the only lyrics were the line "I'm laying low, I'm laying low, I'm laying oh so low."
The first melody was there in my head, quite insistent, and I'd often play the guitar part and hum the tune, but the words simply wouldn't come. I thought this song was going to be about myself and my desire, as an introvert, to generally stay out of the spotlight and not reveal too much about myself except to the people I trust the most.
But then one night early last year, after watching the final scene in Episode 6, Season 2 of "The Handmaid's Tale", the lyrics suddenly started gushing out.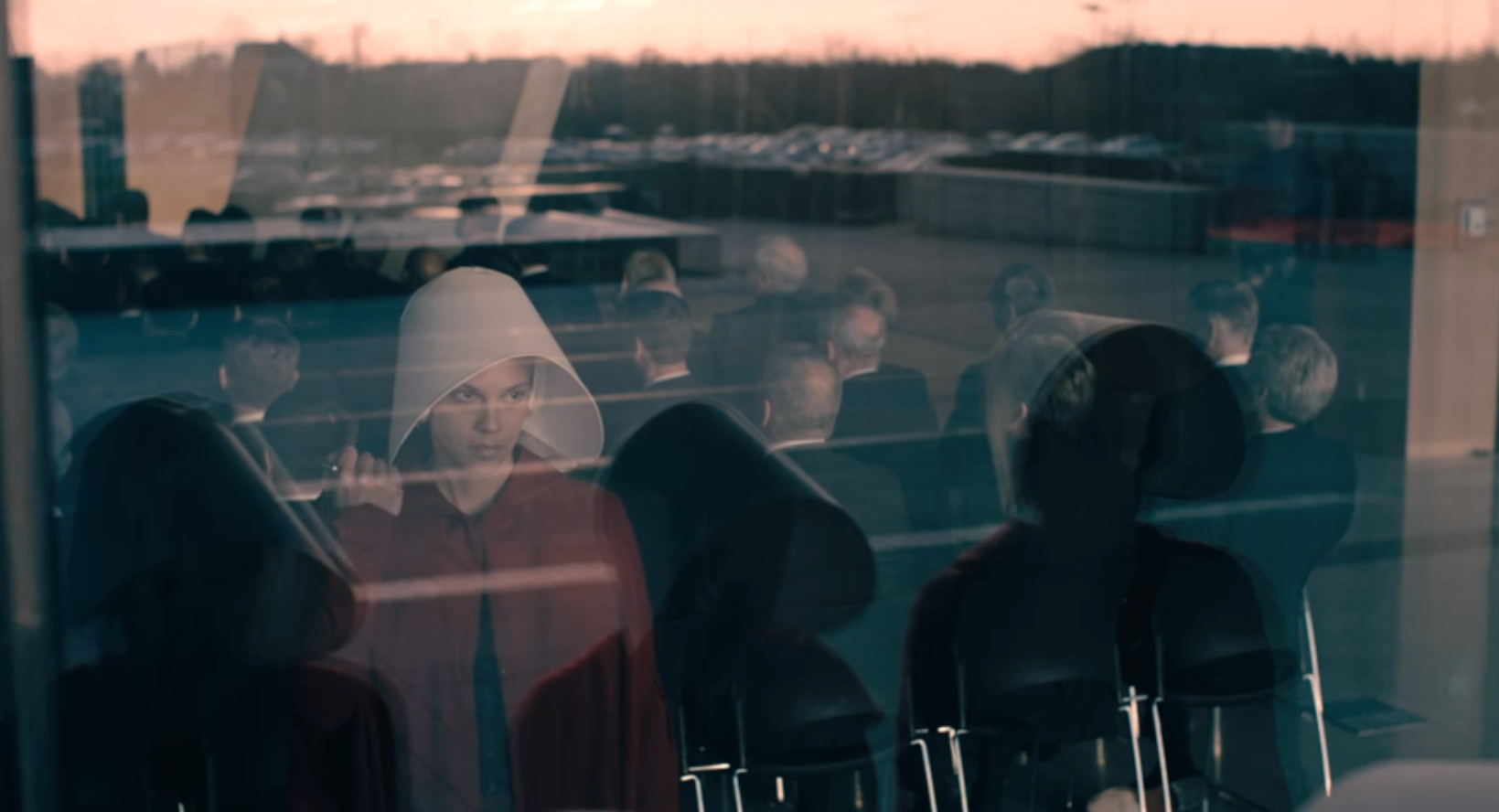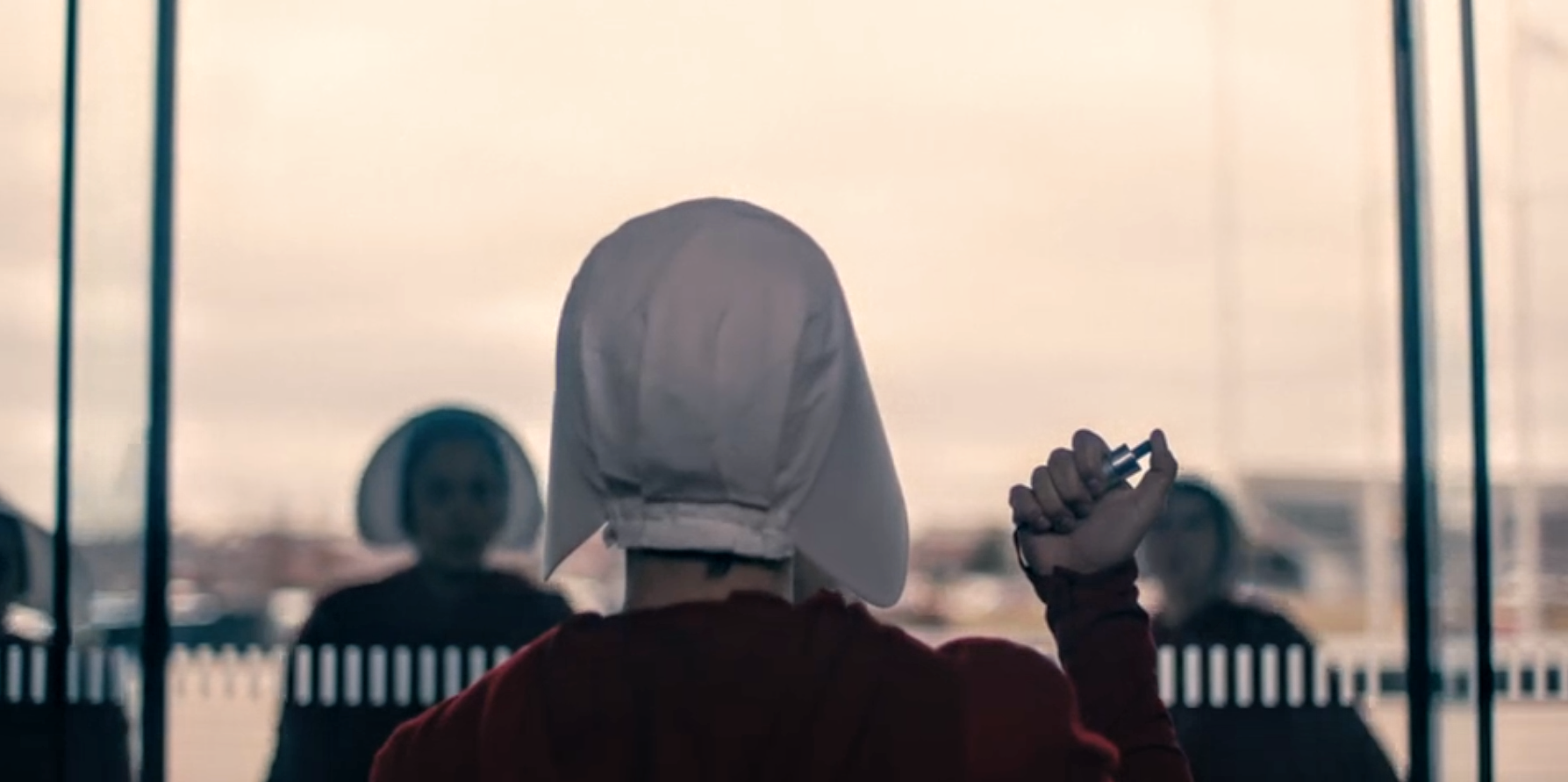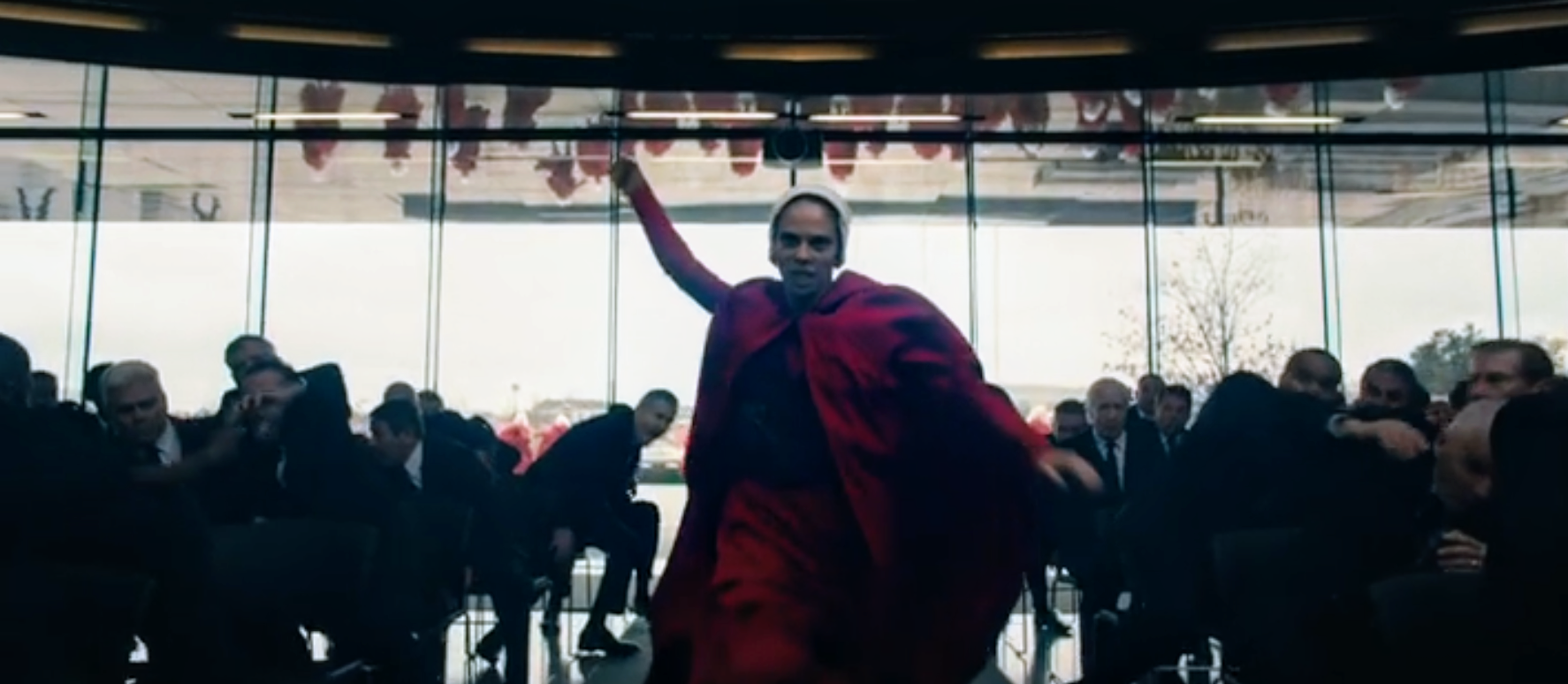 The song was not about me, after all. It was about Ofglen #2 and her ultimate act of resistance.
I finished writing the song in a very short time after that, and I made this rough solo recording as quickly as I could:
I envision this song being fleshed out with both male and female backing vocals, drums, electric bass, and perhaps electric guitar.
Lyrics:
I'm laying low, I'm laying low, I'm laying oh so low 
I'm laying low, I'm laying low, I'm laying oh so low 
Soon it will be my dying day 
The time will come for them to pay 
For all their crimes against humanity 
I've got nothing to lose and I'm not afraid 
But I'm biding my time until the moment is right, I'm laying low 
I'm laying low, I'm laying low, I'm laying oh so low 
Under his eye I pretend to pray 
No one could doubt my piety 
I lower my head and I obey 
No one suspects that I could ever betray 
Because I'm laying low, I'm laying low, I'm laying oh so low 
I'm just biding my time until the moment is right, yeah I'm laying low 
I'm laying low 
I'm sorry sisters but there's no other way 
Collateral damage is a price we pay 
We need to burn it all down to build a better day 
We've got nothing to lose, we are the martyr maids 
No more laying low, no laying low, no more laying low 
No more laying low, no laying low, no more laying low 
No more laying low 
This is my dying day 
I will not cower, I will not obey 
I will not run and I won't look away 
I've got nothing to lose and I'm not afraid (under his eye) 
This is your dying day (under his eye) 
The time has come for you to pay (under his eye) 
For all your crimes against humanity 
I've got a bomb up my sleeve and I'm not afraid (I'll lay you low) 
I'll lay you low (I'll lay you low) 
I'll lay you oh so low (I'll lay you low) 
I'll lay you six feet low 
I'm going down and you're going down with me