He's guilty. So obviously guilty.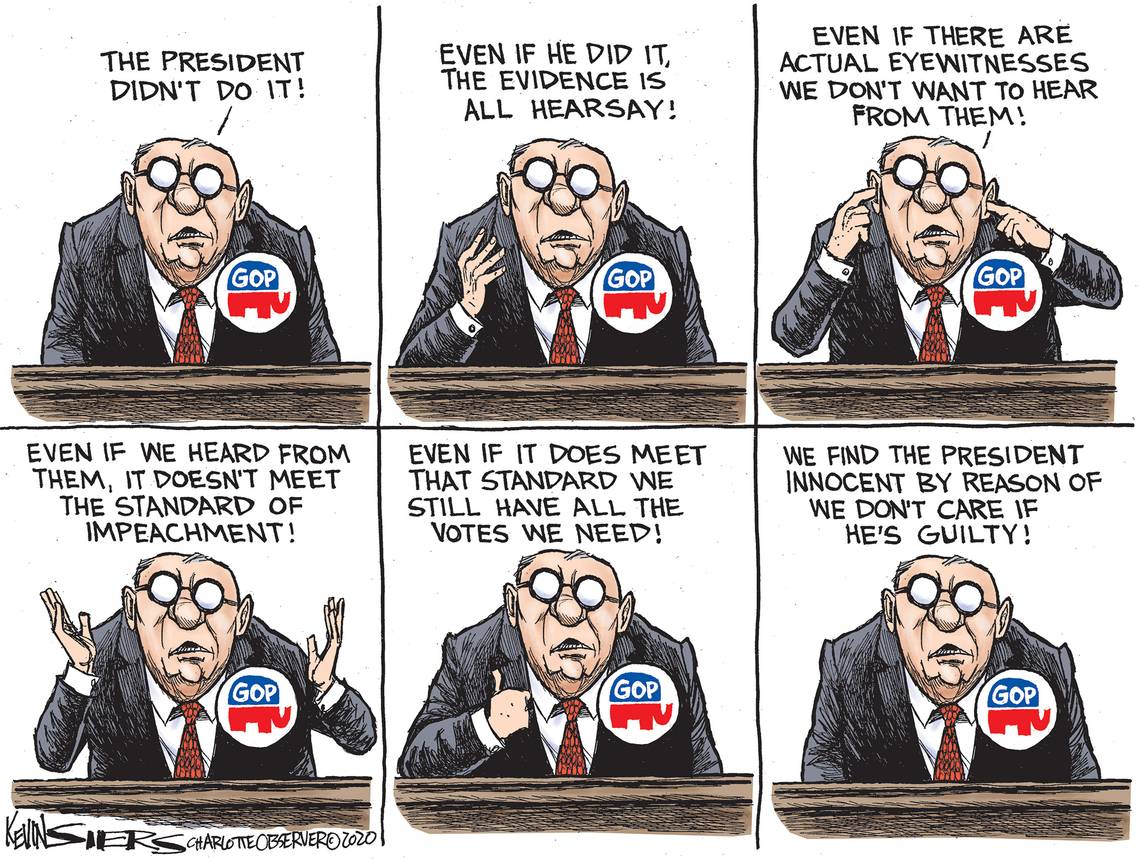 When I wrote my song "Guilty," several years ago, it had nothing whatsoever to do with what's going on today. 
Tonight, just before the Orange Thing in the White House started its State of the Union address (which I refuse to listen to), I felt compelled to write new lyrics. The original lyrics are sung in the first person, reflecting inward, from the perspective of a person with a conscience who feels guilty about past mistakes. But in the new version of the song, the subject has no conscience and feels no guilt, so it is sung from the perspective of those of us who are appalled by his behavior and by the behavior of his enablers. I'm not making any attempt at subtlety here.
I haven't tried singing these new lyrics to the melody yet, but here they are. Yes, I am planning to sing this live. Yes, there will be people in the audience with a completely different view than mine, and if they are paying attention to the words I expect some will be offended. I don't give a shit. Some things need to be said. 
Update 2-Sept-2020: I revamped the new lyrics a little to better fit the original cadence of the song. I also replaced the studio version of the original song (on BandCamp) with a live video version. It still has the old lyrics though.
Alternate Lyrics:
Well he's guilty, so guilty
He's guilty as sin. We don't know where he's been
but he's guilty

Judge and jury in my head
they reached a verdict and they said
that he'd be better, better off dead
Because he's guilty, oh he's so guilty 
He is guilty as sin. He won't say where he's been 
but he's guilty

Too many people follow him
and somehow justify
the long list of deplorable things that he's done,
the twisted truths and the countless flagrant lies

The man is guilty, so obviously guilty
He is guilty as sin. We don't know where he's been
but he's guilty
[instrumental - aaaah]
The man is guilty, so obviously guilty 
He is guilty as sin. We don't know where he's been 
but he's guilty
Shame on the spineless senators who simply let him go
and Fox News for the positive spin
Can't you see how deep the evil goes
and how it festers under his skin?

There's blood on his hands but
no noose around his neck
They never make him answer for his sins so
We the People need to keep this man in check
VOTE!

Because he's guilty, oh he's so guilty
He is guilty as sin, he won't say where he's been
Guilty as sin, we don't know where he's been
But he's guilty