In the middle of last January, Dacey and I took advantage of a long weekend to escape to Douthat State Park.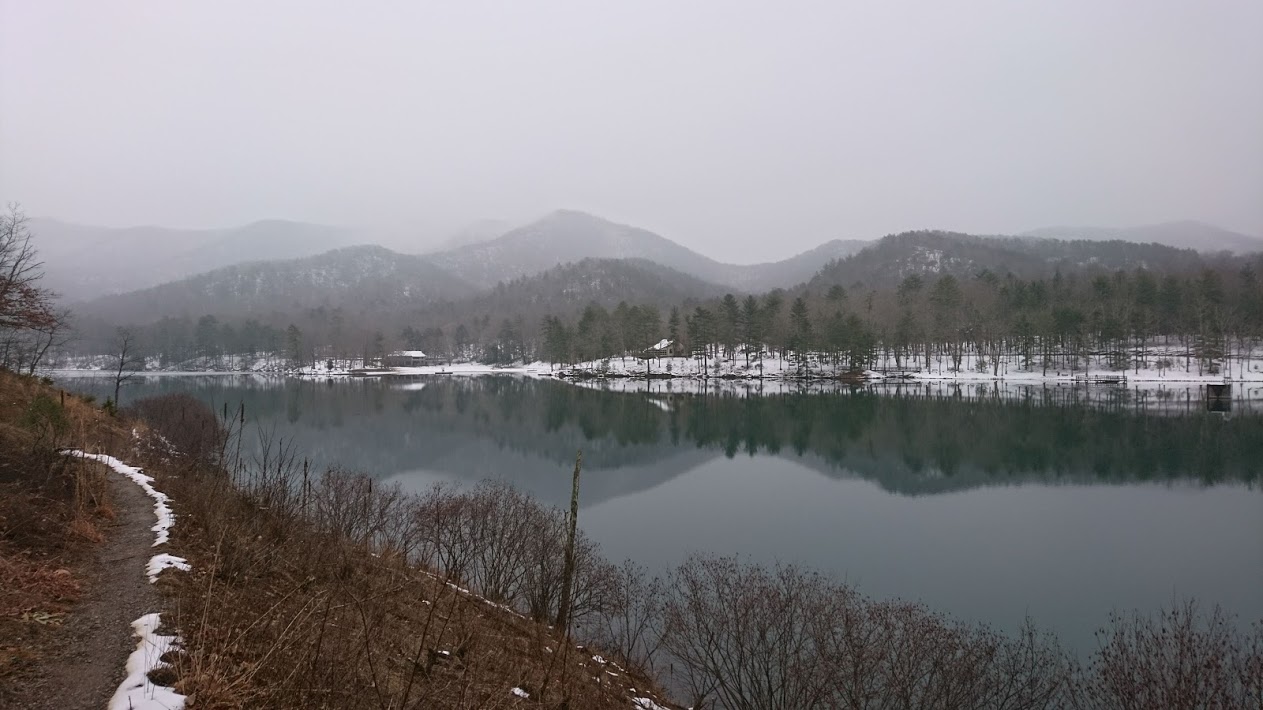 I had recently finished writing "My Name is June", and was feeling the momentum of a new songwriting spree. "Blue", my second song in the "Letters from Gilead" series, was born while I was noodling on the guitar in our cabin. Dacey started adding harmonies even before I had finished writing all the lyrics. We made a rough recording of it back home, a week or two later:
This song was inspired by the opening scene in episode 2 of season 1 of "The Handmaid's Tale". The slowly spinning camera is focused on the blue ceiling and a chandelier, with June's voice-over saying: "Blue. I let it take me. Blue moon. Rhapsody in Blue. Tangled Up In Blue. Blue Oyster Cult. Blue Monday..."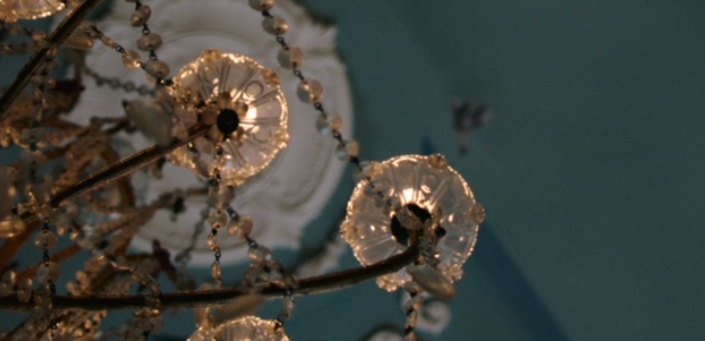 Lyrics:
Blue, blue 
I focus on the blue 
I float far away 
To survive another day 
I focus on the blue 
Blue like a summer sky 
Blue like the wings of a damselfly 
Stray cornflower in a field of rye 
And blue like the sea 
I keep my eyes focused on the ceiling 
Go blue to avoid all feeling 
I fly to another place 
To get through the ceremony 
This monthly rite of matrimony 
And if we pray and if we believe 
I will conceive and I'll have a baby 
So for me it's blue 
I focus on the blue 
I float far away 
To survive another day 
I focus on the blue 
Blue violets in spring 
The box that held my wedding ring 
Indigo of a bunting's wing 
and blue like the sea 
I keep my eyes focused on the ceiling 
Go blue to avoid all feeling 
I fly to another place 
To get through the ceremony 
This monthly rite of matrimony 
And if we pray and if we believe 
I will conceive and they'll take my baby 
So for me it's blue 
I focus on the blue 
I float far away 
To survive another day 
I focus on the blue 
Sunlight through blue bottle glass 
Forget-me-nots and blue-eyed grass 
The patterned hem of my daughter's dress 
And blue like the sea 
I keep my eyes focused on the ceiling 
Go blue to avoid all feeling 
I fly to a better place 
To get through the rape and plunder 
That tears my body and my soul asunder 
And if I pray and if I believe 
I'll be redeemed and Blue will save me 
So for me it's blue 
Wild innocent blue 
I drown in blue 
Blue like the sea